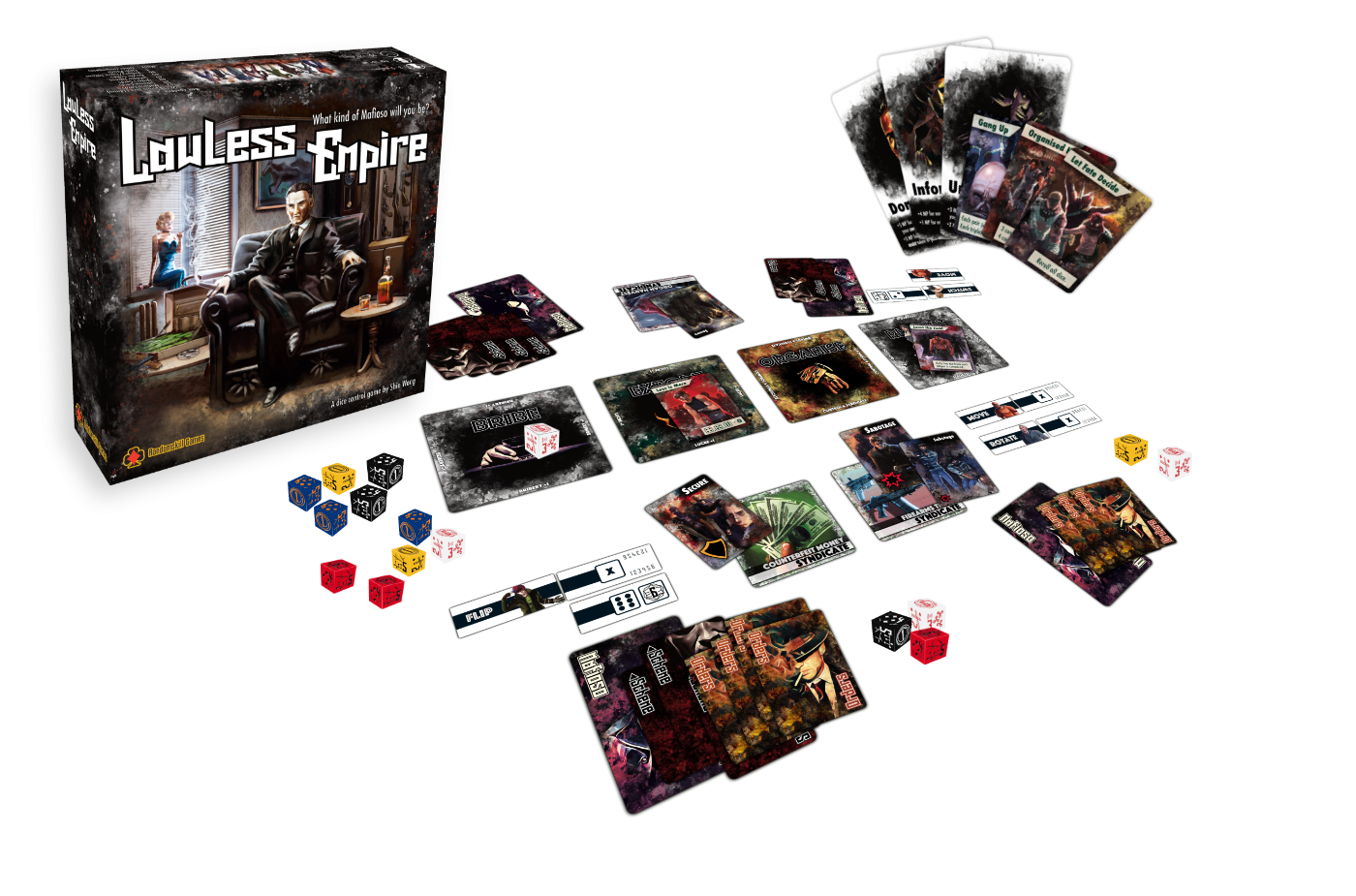 Players assume the various roles in a Mafia setting to vie for the most lawless person with the most Mafiaso Points. Win with clever dice management, sharp negotiations, or both.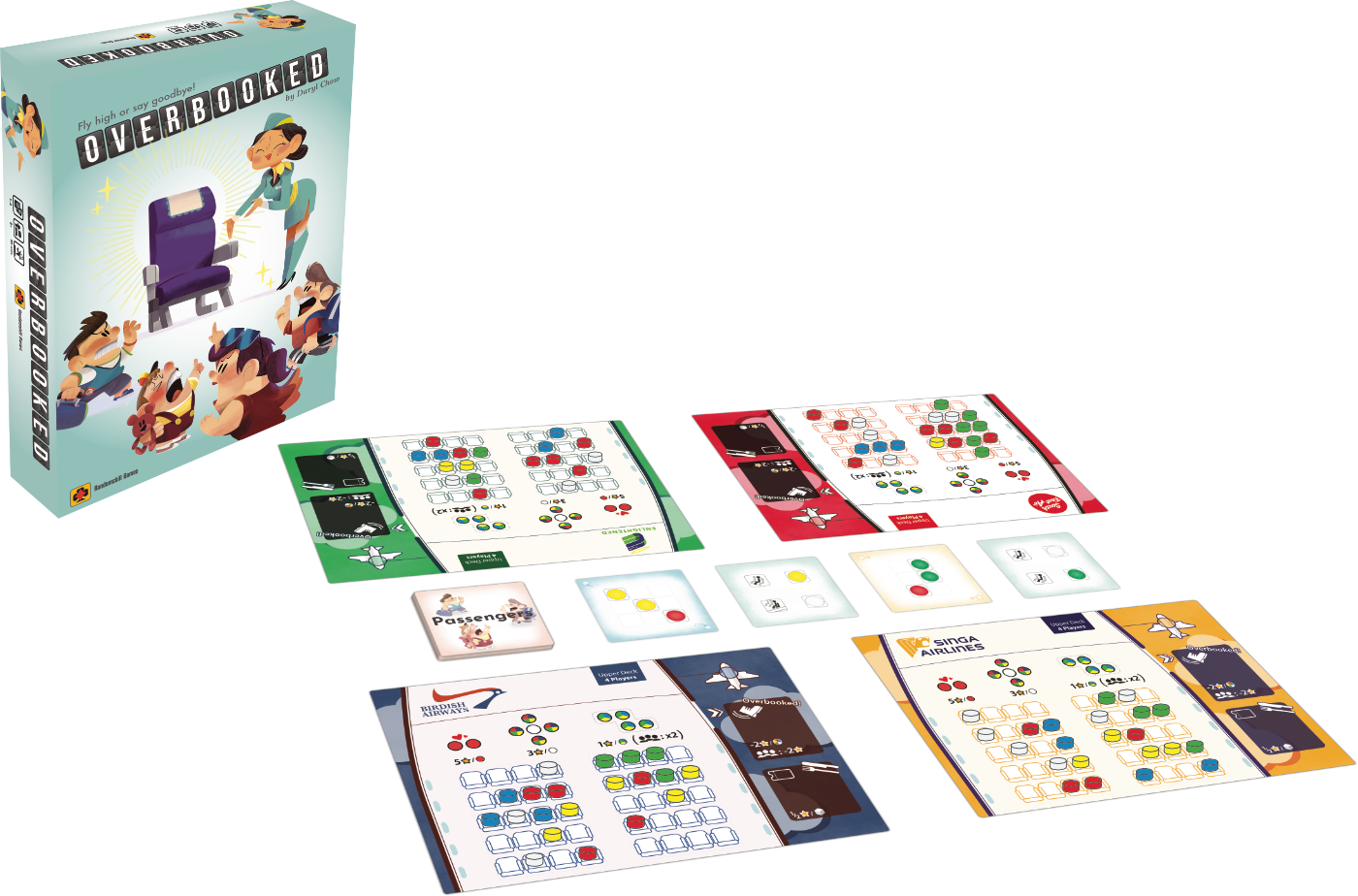 In this game, players are transported into a world of competitive airline seat managers in which everyone strives to be the most prestigious airline with the most satisfied customers. Seat too many passengers and the aircraft will have unhappy customers; seat too few passengers and lose precious points. Do you have what it takes to be the most prestigious airline?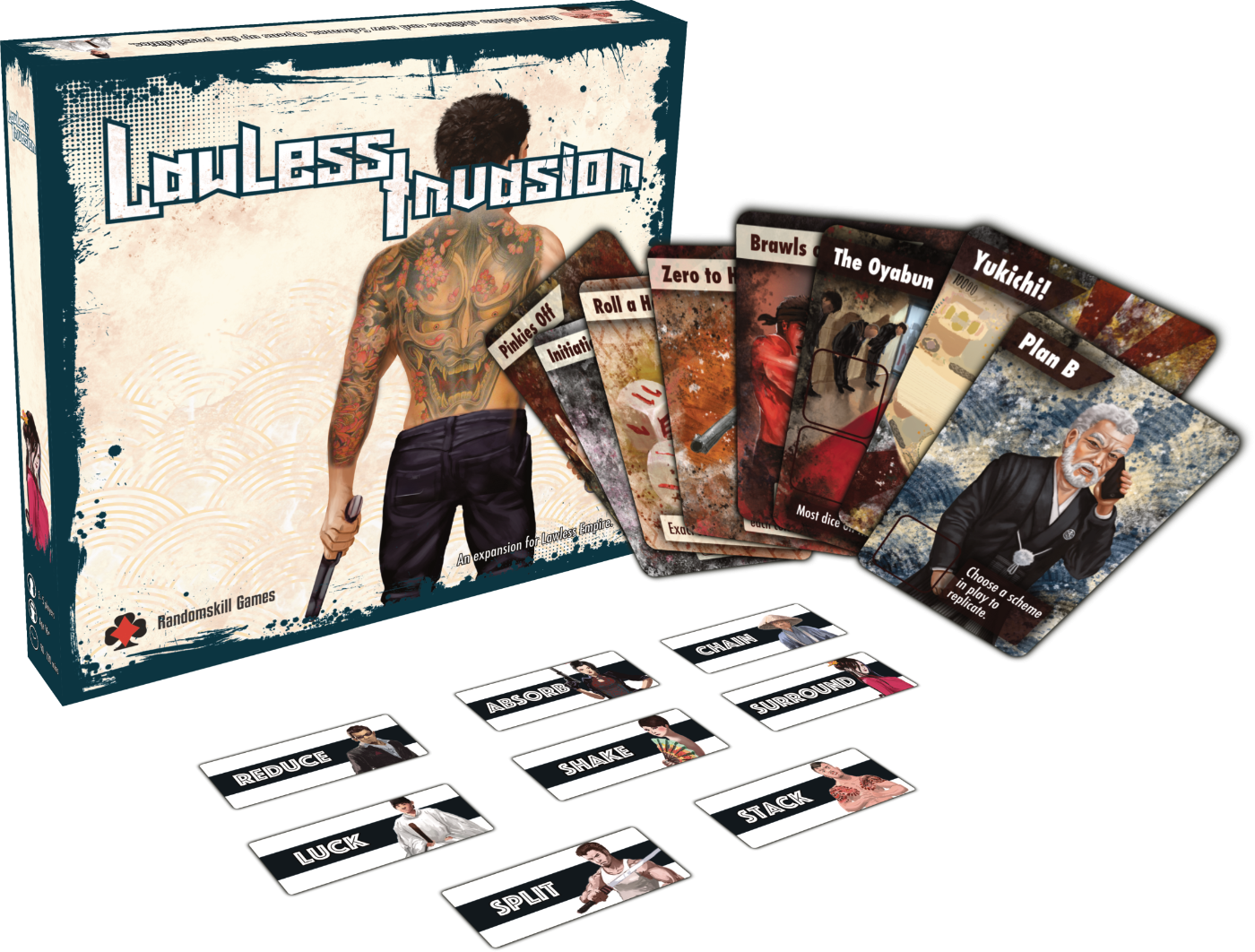 Lawless Invasion features 8 new soldati and 8 new scheme cards to increase the re-playability of the base set. In addition, it comes together with an infusion of Japanese artwork to immerse gamers in a gang war of epic proportion between the Yakuza and the Mafia.