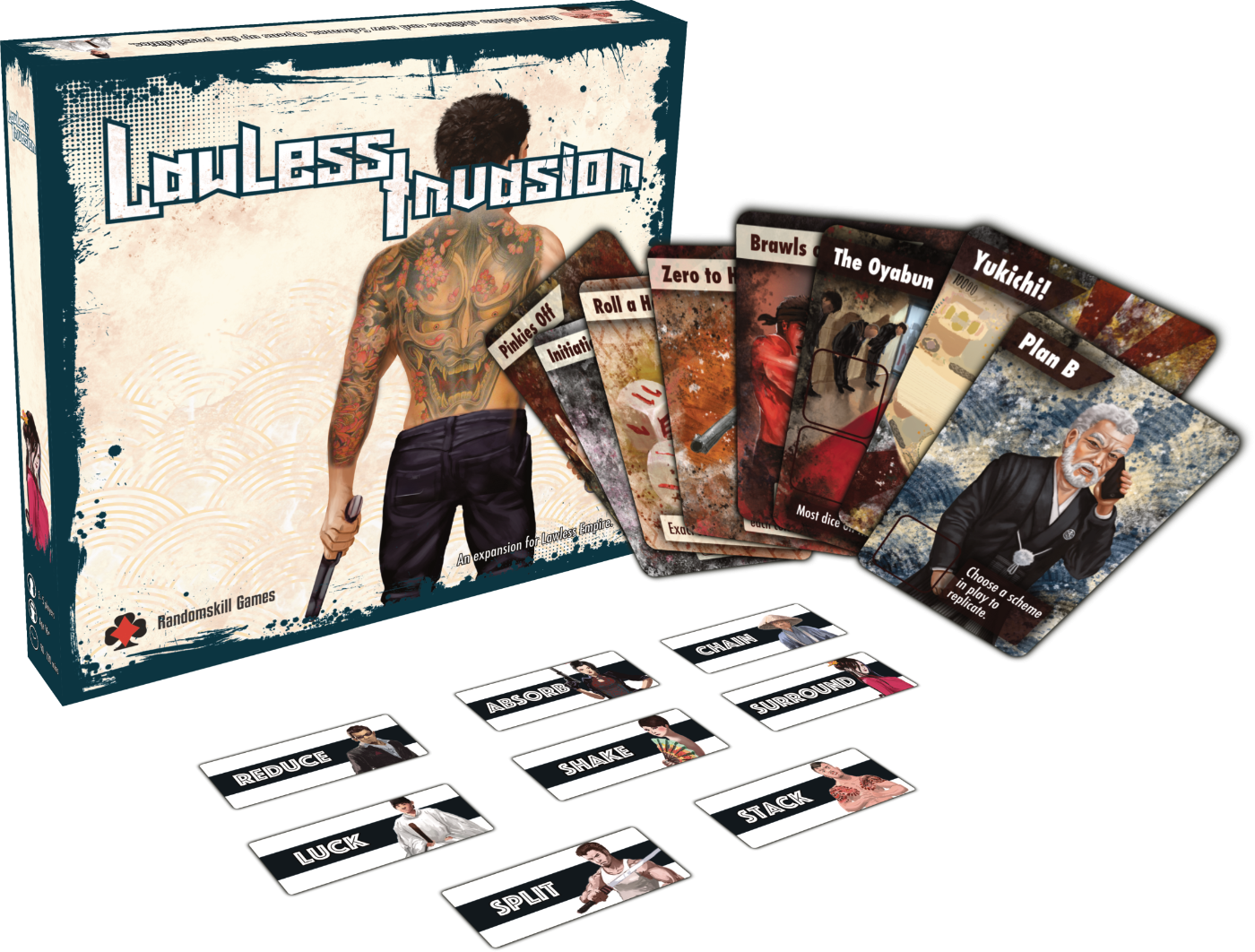 Lawless Invasion features 8 new soldati and 8 new scheme cards to increase the re-playability of the base set. In addition, it comes together with an infusion of Japanese artwork to immerse gamers in a gang war of epic proportion between the Yakuza and the Mafia.
Japanese counterparts of Mafia.
8 new Soldato types. More ways to affect opponents dice roll.
8 new Scheme types. More ways to change your own fate.

24 new Scheme mini cards
40 new Soldato tokens
1 Reference card
1 Rulebook
Requires Lawless Empire to play.