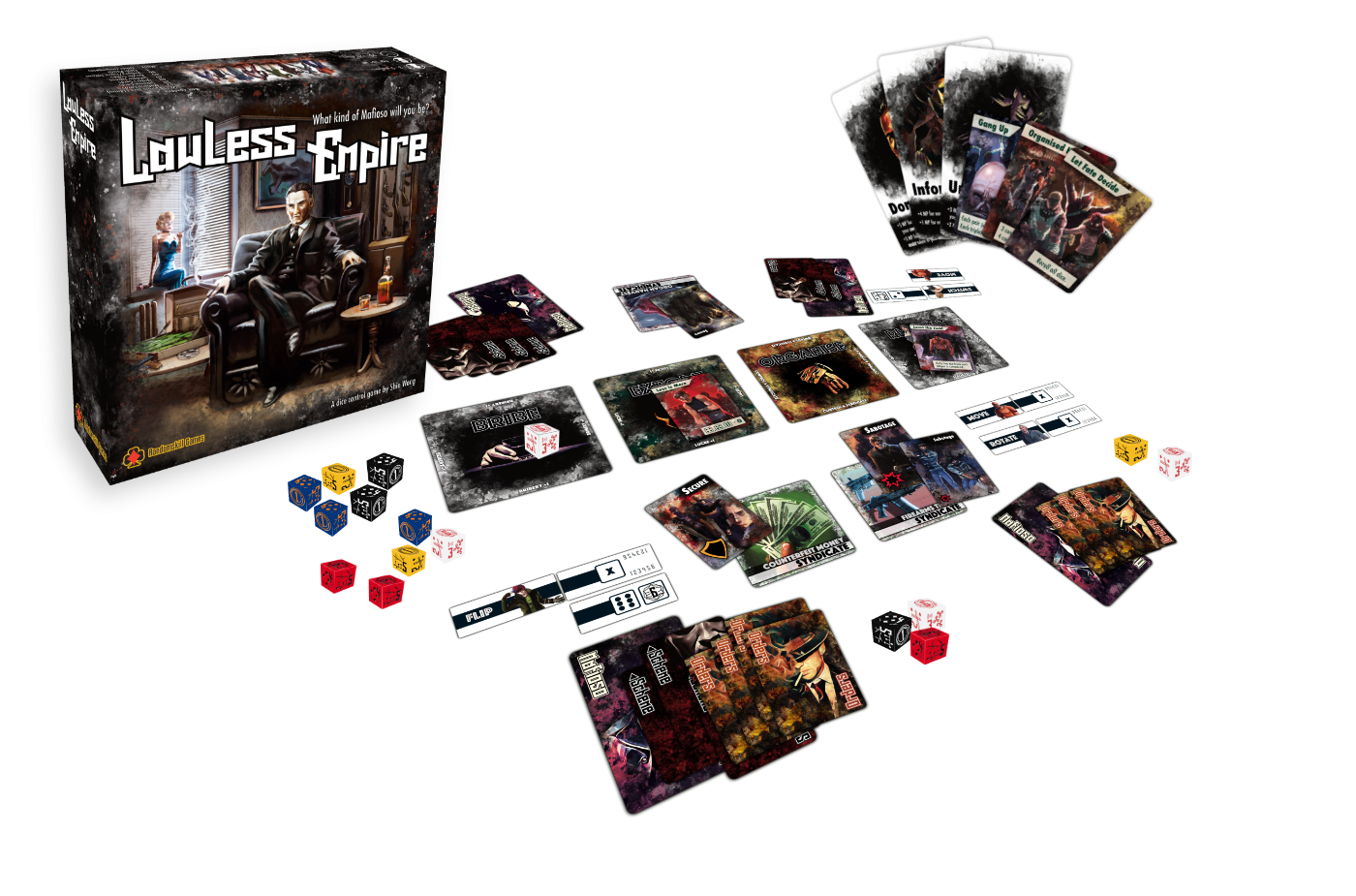 Players assume the various roles in a Mafia setting to vie for the most lawless person with the most Mafiaso Points. Win with clever dice management, sharp negotiations, or both.
Negotiate with everything that you have, like a Mafia.
Hidden roles that provide bonus scoring.
Dice placement and management.
Numerous ways to mitigate bad luck.
Move, exchange, remove, and many ways to change not just your own dice but also oppositions'.
5544 combinations to play.
Each combination changes the playing dynamics.

50 Resource custom D6
40 Soldato tokens
45 Assist acrylic cubes
90 Bribery and Lucre tokens
13 Plan and indicator large tiles
40 Orders mini cards
16 Opportunity cards
8 Syndicate tiles
1 Velvet pouch
1 Rulebook