You don't have to shoot a friend. But you can certainly negotiate your way.

Throughout the game of Lawless Empire, there will be no restrictions in the way you negotiate. This game is designed for negotiation as a major aspect of the game. Even though you can play the game just by dice placement, you will enjoy it the most when you are negotiating your way to victory.
Only you will know your true identity. Each role has their own means to gain Mafia Points (MP) throughout the game.
The way you interact with each other is different each game as each mix of roles will result in different dynamics of gameplay.
There are multiple ways to mitigate bad rolls. You can use SCHEME, SOLDATO. You can negotiate your way to victory even with a bunch of 1s.
1s and 2s are considered bad rolls in most games, but not in Lawless Empire. You can use Scheme Card like Underhand Attacks to make 1 extremely powerful. Let Fate Decide can also turn the tide for you when used timingly. Soldato skills like FLIP can turn a 1 to a 6. When used in combination, there is never a bad roll.
Your combination of Scheme Cards and Soldato will determine if your rolls are good. Leverage on your good rolls by negotiating towards your agenda. Offer your dice rolls as a bargaining chip to profitable plans. Even 6s will be lacklustre if you do not leverage on them.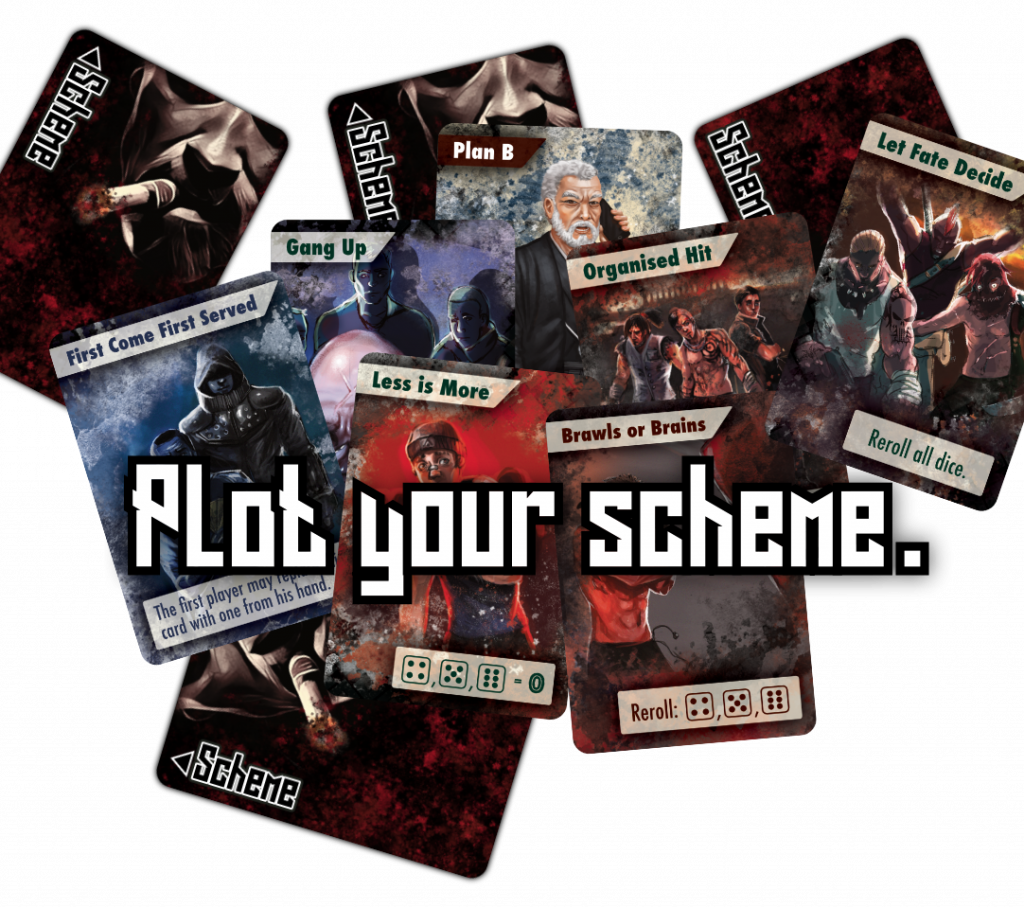 Schemes are played in secret and will change the outcome of your plans. A well played scheme will be the difference between winning big or going home.
You can make a (temporary) pact to use your scheme cards to help another player with their poor roll. Threaten to block the Plans of other players when you are the first player.
If you have more cards than the rest, you can always leverage on it.
Soldato has powers that allow you to alter the dice you have rolled. Whether is it the sixes or ones you are after, you can have them easily with the right Soldato.