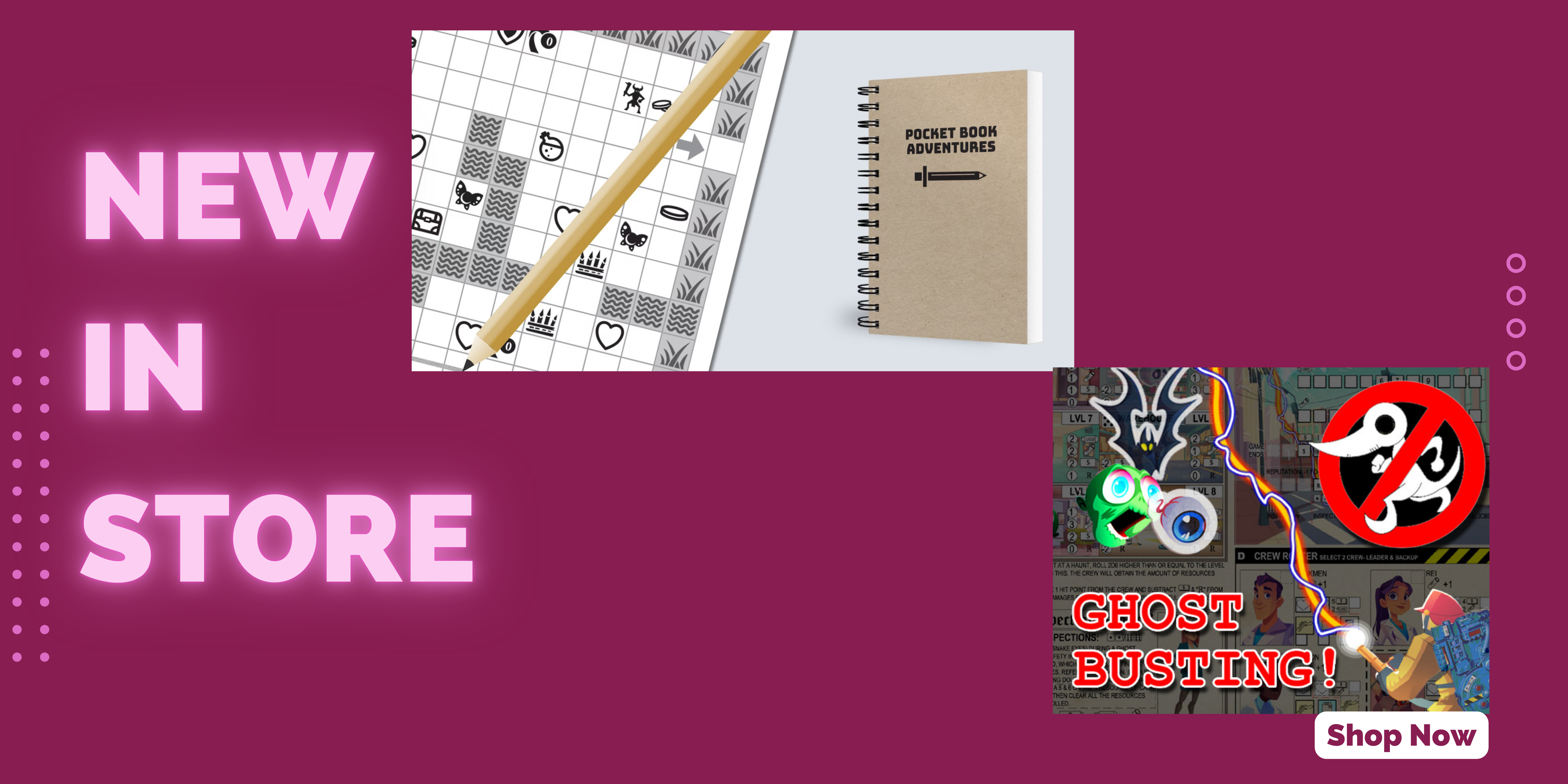 Happy Thanksgiving to all!  Thank you for your support for the past one year!  Hoping things will get better where we can, once again, get together to spread the love of board gaming with our friends and family!
To express our heart-felt gratitude, take 10% off store-wide!  This will last for the entire weekend till Monday (29 Nov 21)!
Use discount code "Thanksgiving10randomskill" at the checkout page.
Tike's Dungeoneering is a core set of fantasy role-playing game (RPG) rules designed for a younger audience. As the Lead Player, you will guide your Tikes through a rich and imaginative world full of excitement, peril, and discovery.
Every Tike is a unique individual. Each has their own personality, imagination, and style; play to that. Play to their strengths, help them learn the basic math required, let them tell the story. Tike's Dungeoneering is not only fun but can also be educational.
Inside, you will find:
– Straightforward character creation.
– Sample Tikes and Enemies.
– A guide on running a game for your Tike.
– More information on the official Guided Adventures.
– The original 5.5″x8.5″ format and a PnP format for standard 8.5″x11″ paper.
– And more!
Tike's Dungeoneering is the little sibling of The Dungeoneer's Guide™, designed for younger children, ages five and up. There is no Game Master, strictly speaking, but the game does require a leader of sorts. This Lead Player, usually an adult, is encouraged to play a Tike along with the young ones but does not have to. They are there to steer and coach the young players in their early role-playing activities.
Category: RPG, Role-playing, Dice
Tike's Dungeon: Robrus Beach Cave
The Tikes take their rascally friend Rae, the Baby Owlbear, on a seemingly peaceful jaunt to the beach. However, when Rae's little belly gets the best of her, they are all in for a world of adventure and excitement.
The files include:
The adventure text
Print & Play sheets for items and 2D cutout miniatures
Full size (18×18) map
Category: RPG, Role-playing, Dice