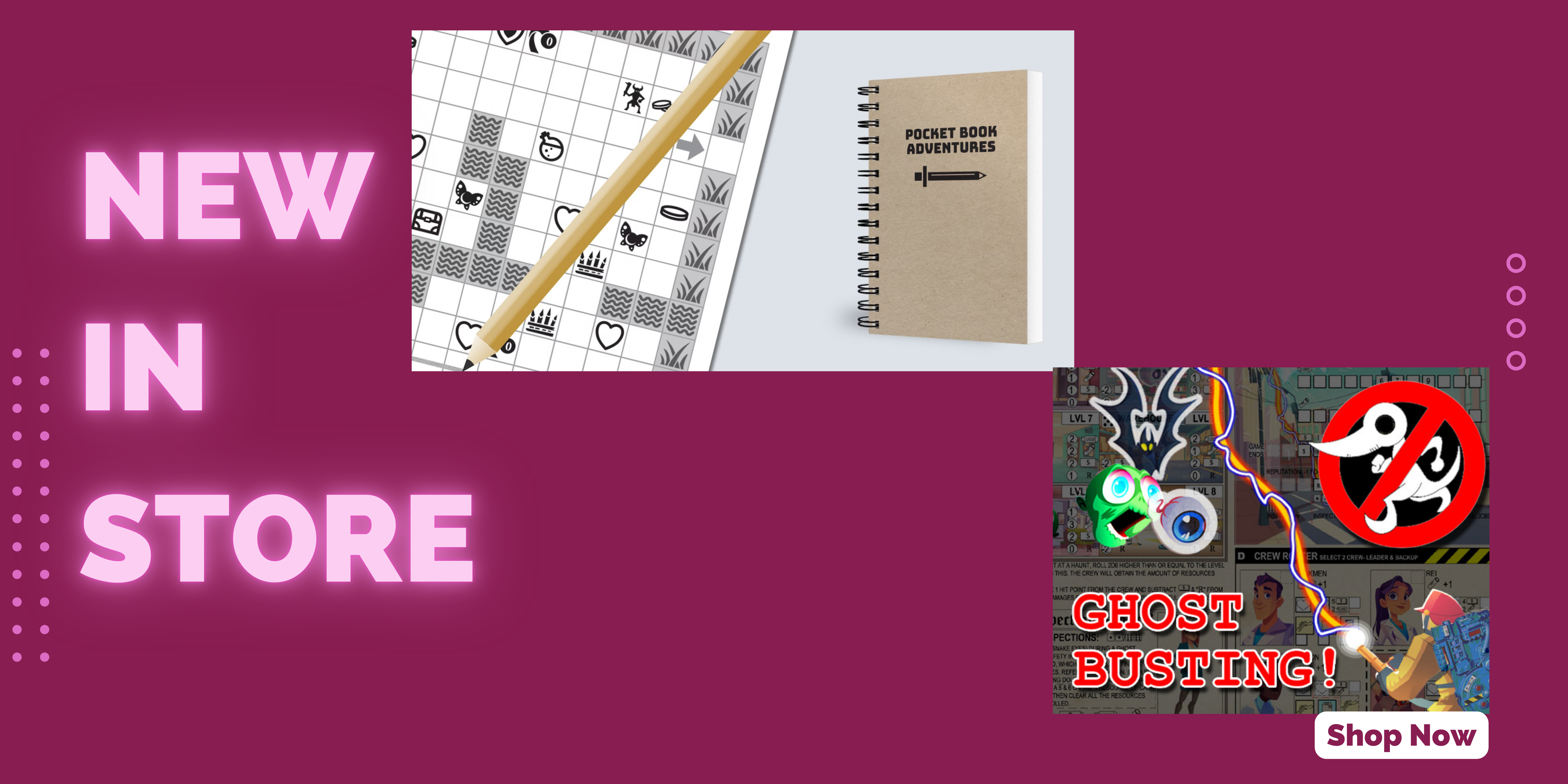 Pocket Book Adventures is a solo-only, minimalist dungeon crawler that's built for travel. Explore dozens of maps, encounter unique monsters, level up, grab loot, and do it all from a book that fits comfortably in your pocket or purse!
Best of all, you can play this entire game with nothing but the gamebook and a pencil! Rather than using dice or cards to generate randomness, Pocket Book Adventures introduces a simple, dexterity-based system that balances skill and luck for truly engaging gameplay.
With its compact size, minimal components, and built-in ability to save your progress, Pocket Book Adventures is the perfect game for playing on the go!
Category: Dungeon Crawl, Grid Movement, Role Playing
Ghost Busting! is a solitaire, worker placement & push your luck game by Kelvin Soong
In New Jesselton ghost are running rampant, despite the city denying the existence of ghost. As a newly established Ghost Busting business, your crew have been cleaning up the town from the nasties; but you have stumbled upon a doomsday prophecy that the city is in peril from 3 apocalyptic size ghost.
Do you have what it takes to save the city from eminent disaster?
Game objective
The goal of the game is to find and defeat all 3 Boss Ghost within 10 weeks.
Category: Push Your Luck, Worker Placement