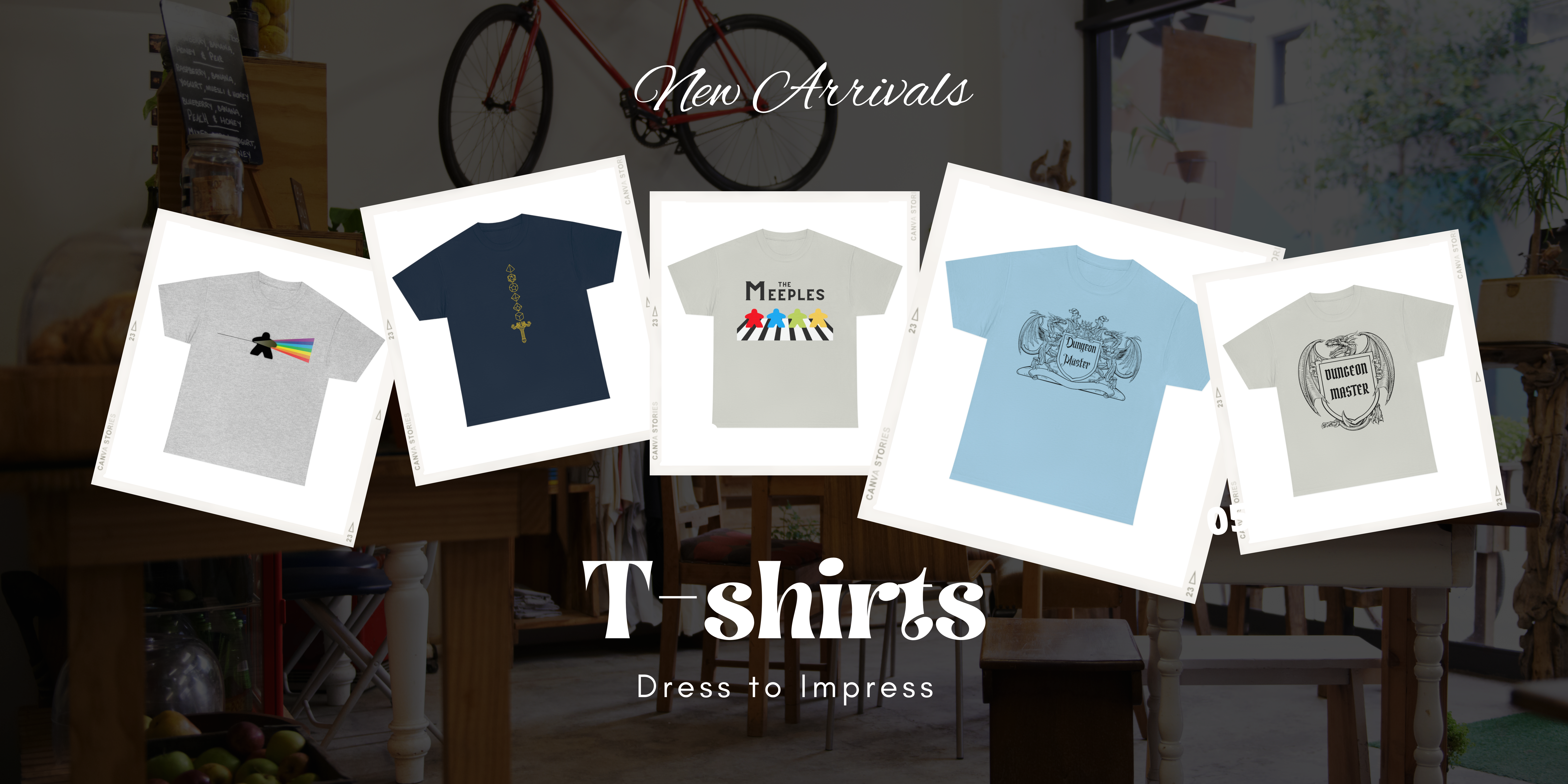 You've come to visit Maple Valley at a very special time – the Night Sky Party is approaching! Play as a bunny furiously trying to decorate for the party and have the honor of hosting.
Here's the catch – two players win this game! So helping out your neighbor can be very beneficial.
At the beginning of each turn, players will draw 2 cards (3 on the first turn) and a trade token. Then, each player tidies a card by discarding it, or giving it to another player at the cost of a trade token. Each player then drafts a villager to help them decorate the for the party for that turn (villagers may help get you more cards, trade tokens, or other benefits). After each player has a villager visit them, it's time to play cards. Item cards are played in front of players and events have have a one time effect and are then discarded. Each player plays cards one at a time until no one has any cards left in their hand, which means you'll have to play your cards even if they aren't so great (like an ugly family heirloom!) After all cards have been played, two players may trade items in front of them if each of them spends a trade token to do so. Two types of items, moon and star decorations, are very important items because they are the victory condition, so be careful how you trade them.
At the end of the turn, if a player has at least 5 moon or 5 star decorations, and has the most, the party starts and that player wins! If no player has 5, or if the players with the most are tied, the game continues another turn. However, when the party starts, two players win! If a player starts the party with stars, the player to their left also wins. And if a player wins with moons, the player to their right also wins.
In Canvas, you play as a painter competing in an art competition. Players will collect art cards, layering 3 of them together to create their own unique Painting. Each card contains a piece of artwork as well as a set of icons used during scoring. Icons will be revealed or hidden based on the way players choose to layer the cards making for an exciting puzzle. Paintings are scored based on a set of Scoring cards which will change each game. Once players have created and scored 3 paintings the game ends.
On your turn you may take an Art card or make a painting. Art cards are selected from a row of cards in the center of play. Each of these cards has a cost associated with their position. After selecting an Art card you must pay its cost by placing an Inspiration token on each of the cards to its left. If you do not have enough Inspiration tokens, you may not select that card. Any tokens on the card you have selected are kept for future turns. The far left card costs no Inspiration tokens to take.
If you have three or more Art cards you may chose to make a painting. Select 3 of your art cards, arrange them in any order and then score them by comparing the visible icons on your painting to the Scoring conditions.
Once all players have made 3 paintings the game ends.
The player with the most points wins!
Remembering the games from our childhood, a tribute if you may, bringing back the classics with our own spin on it.
From 6 minigames to choose from, compete in the minigame tournament and outplay your opponents. If something seems unfair to you, why not change it? But beware, a change you make at the start might come back to bite you in a later game.