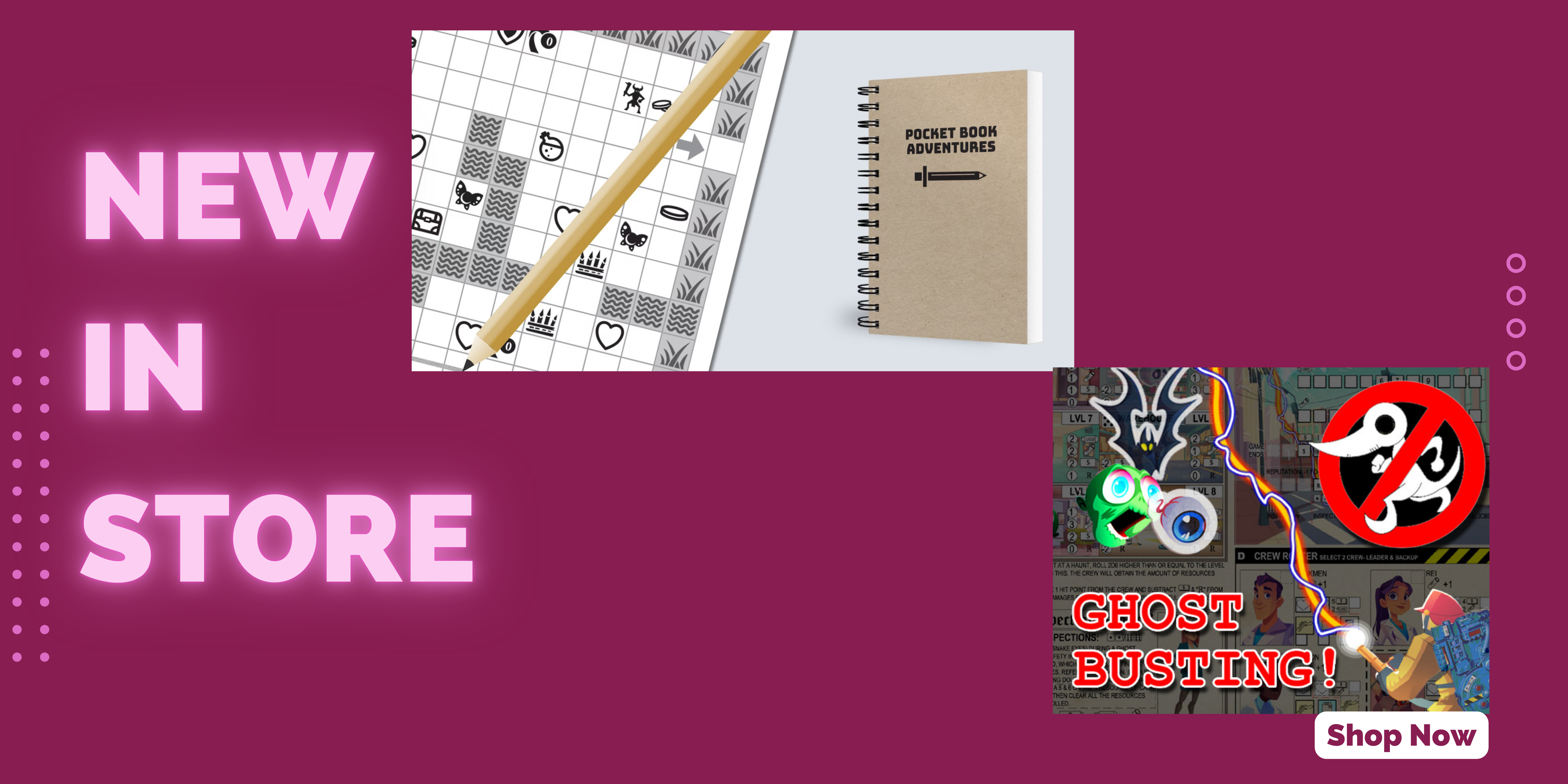 Dungeoneer's Guide and The Skinner's Sanctum
This is a bundle deal.  You will be getting both the Dungeoneer's Guide Core Rulebook and The Skinner's Sanctum.
The Dungeoneer's Guide is a core set of fantasy role-playing game (RPG) rules intended to accommodate various formats of play. Whether with a solitary daring Dungeoneer, or an entire party of bold heroes, you'll delve deep into narrative-driven stories and exciting exploits. The rules are simple, fast, and designed to complement a wide range of themes, genres, and play styles.
Every Dungeoneer is a unique individual. Each has their own background, experiences, and training. Your Dungeoneer is fully customizable with three Stats, eight Skills, and a variety of other aspects. There are no Character "classes", and you are not restricted to any specific Dungeoneer templates. These factors are part of what makes our RPG more universal.
You create the Dungeoneer you want, precisely the way you wish.
————————————————————————————————————-
The Skinner's Sanctum is a 1 to 6+ player adventure that uses the Dungeoneer's Guide rule system. It is designed to be a one-shot that takes 2-3 hours to play through with a full group; even the solo-play will take about 1.5 hours. However, you're not only paying for the adventure, but you are also getting the complete Core Rulebook for The Dungeoneer's Guide which can be used to homebrew all sorts of fun adventures and campaigns. The Dungeoneer's Guide was heavily inspired by Ultima Online and you will see elements of that in the game. The sandbox style, the paperdoll frame around the character artwork, the resistances, etc. 
Category: Role-playing, RPG
Tiny d10: Fantasy Core is a simple tabletop roleplaying game designed for use by one game master and two-to-six players. It requires just a single ten-sided die (d10) and some pencils & paper. In return, it will provide endless hours of dazzling heroics and tremendous dangers in epic lands of fantasy.
This volume consists of three separate books: Fantasy Core Rules, which introduces both players and game masters to the character creation process and game rules; Fantasy Monsters, which contains a wide range of monsters for use in virtually any fantasy adventure; and The Broken Light, a fantasy adventure in which characters become stranded on a mysterious island where "as above, so below."
Category: Role-playing, RPG