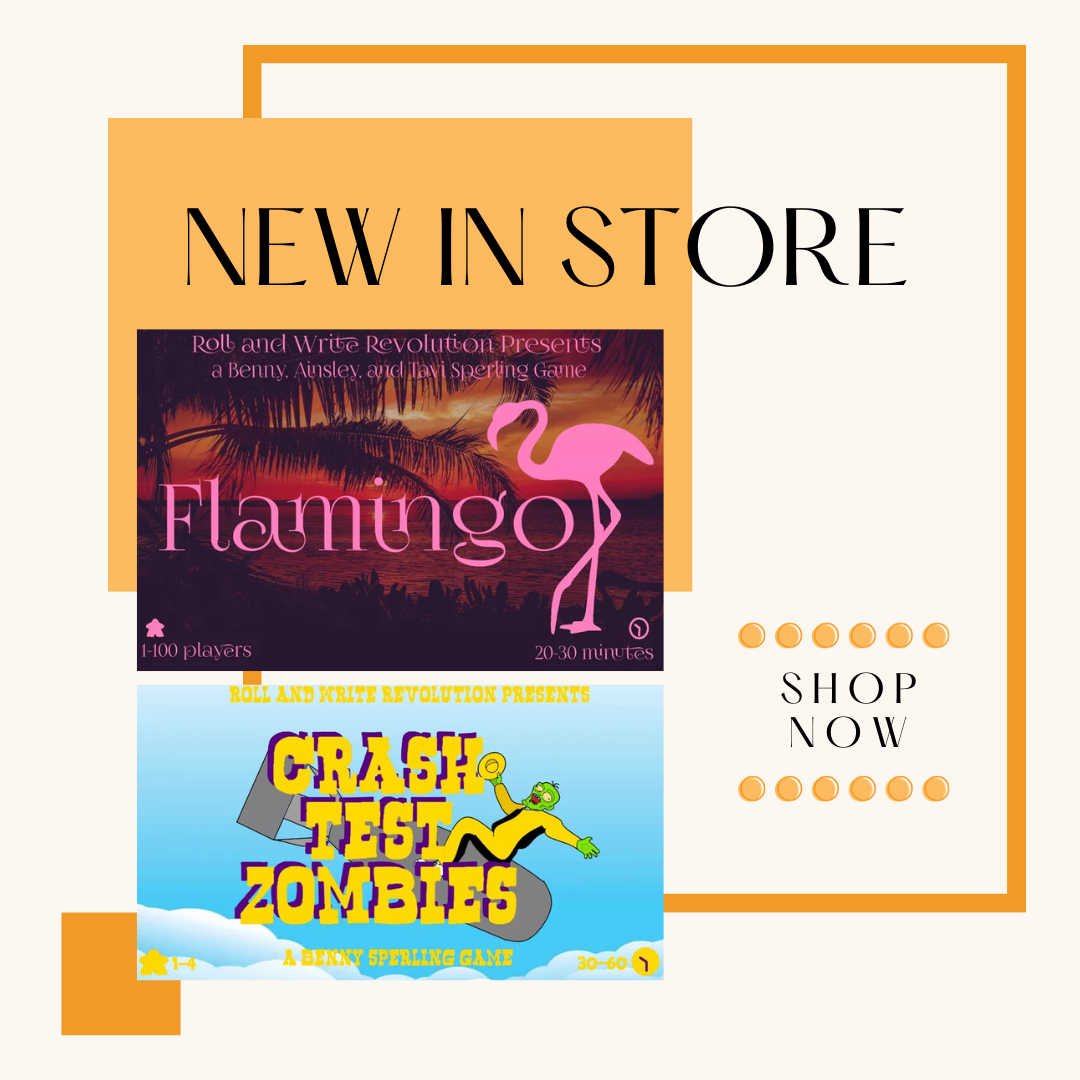 Rescuing Robin Hood is a collaborative deck-building game that takes 45-60 min and plays 1-3 players (PNP version; actual game plays 1-5 players). Robin Hood has been captured! As the leaders of the Merry Band you have only 5 days to come to his rescue, using all the Wit, Brawn and Stealth you can muster. Each turn you work together to rescue villagers captured by the Sheriff of Nottingham's men. As more people are rescued new villagers join your side. Once you have built up your Merry Band you select your dream team, storm the castle, and fight one final battle to rescue Robin Hood!
Category:
Deck Building, Drafting, Cooperative, Push your luck, Scenario/Mission/Campaign
Potion Panic: Concoction Crafting for the Chaotically Inclined is an easy-to-learn, recipe-building card game where 2-4 players use advanced alchemical aptitude to create curious concoctions such as Hotchie Matcha, Bananarama, or even some Love Potion No. 8-1/2.
On their turn players place (prep) cards in a their "workbench", activate (smash) a card in order to use a specific ability, and craft (brew) recipe cards by revealing 3 cards in their workbench area. Players earn shards by completing recipes and the first player to 10 shards wins.
It's an all-out-brawl as players race to become the best concoction-crafter and earn the "hoity toity" title of Alchemist a la Mode!
Category:
Action Points, Take That