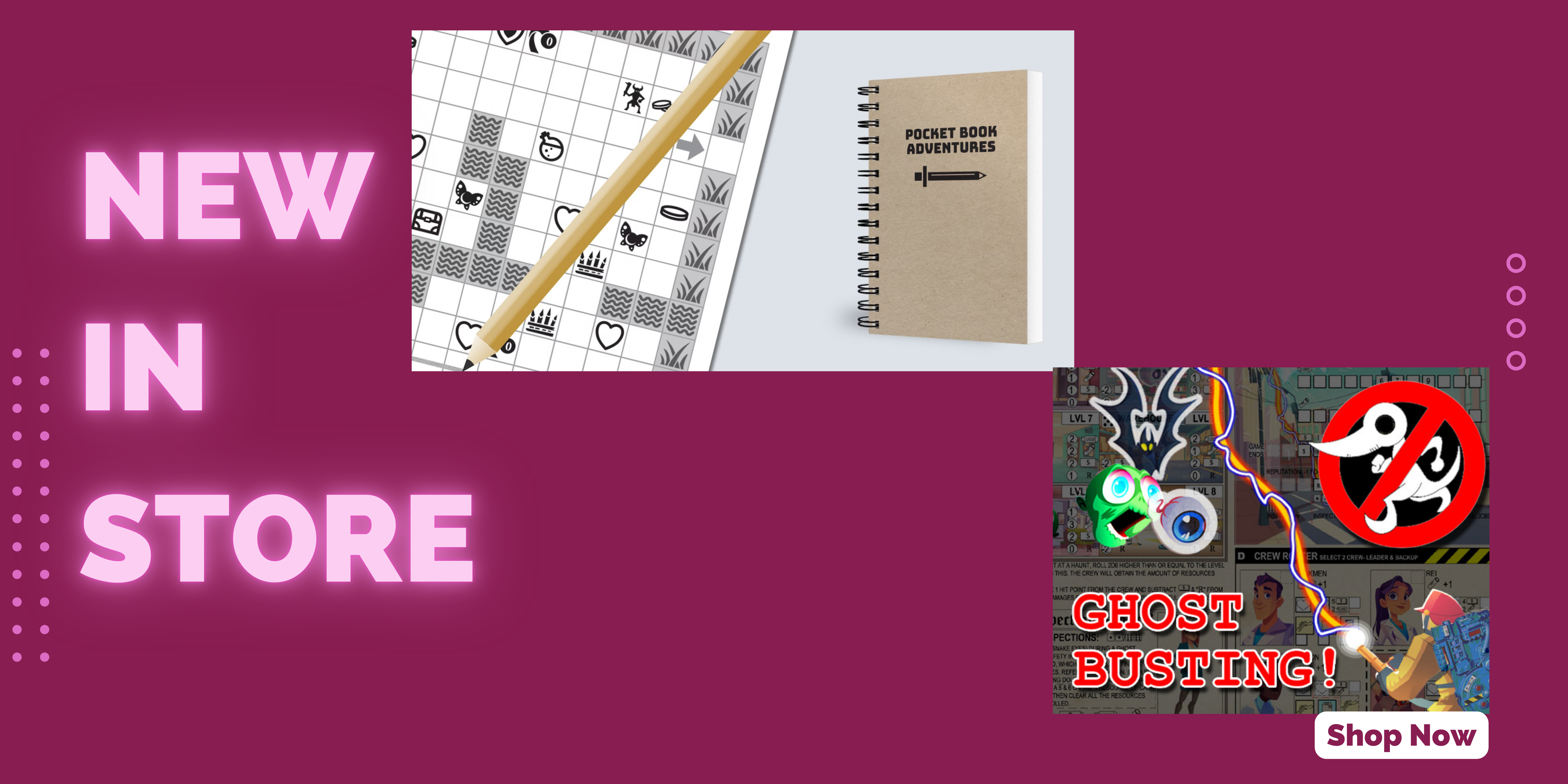 Need some art prints to decorate your games room? 
Look no further! 
We have started a new segment for board game related art prints and what's better to introduce this new segment than our very own Overbooked!
These are awesome museum-quality fine art prints.  Available in 5 versatile sizes to meet your needs. Each premium quality poster is giclée-printed on a thick, archival, acid-free, and durable matte paper.
.: Paper weight: 5.6 oz/y² (192 g/m²)
.: Giclée print quality
.: 5 sizes
.: Matte finish
.: For indoor use
Prints are shipped in a cardboard tubes, which are extra thick for safety. Each product is hand rolled in protective tissue paper.
Category: Art Print
Designer – Jorge Malmierca Delgado
Artist – Jorge Malmierca Delgado
El alquimista de los dados ("The alchemist of the dice") is a family game of 2 to 4 players, between 20 and 35 minutes, of set collection, and taking risk with the dice rolls, where you will try to be the first to elaborate the necessary potions to recover the trust of the count.
To do this, you will gather flasks of ingredients, special potions, ancient grimoires, and you will have a small chance to bother your rivals, with the aim of being the first to score 10 points with your potions.
On each turn, players will be able to perform one of 4 actions. Draw 2 flask cards, either from the deck or face up cards. Get one special flask, these modify the result of the dice.
Claim a grimoire, paying its cost in cards. Or try to brew a potion, discarding the corresponding cards.
To be successful brewing a potion, it will be necessary to at least obtain the required value with a roll of the dices. That's where the grimoires and special flask will come into play if you have them.
If you are successful, place the collected potion in your play area. If not, you must discard 2 of your used cards when trying to brew the potion. If you get the exact amount, you will have an extra turn.
Players will alternate turns until one of them achieves at least 10 points with their potions.
Category: Children, Dice, Push Your Luck, Set Collection
5150: Star Army – Total War Tanks & Mechs
150 TANKS AND MECHS TOTAL WAR
"Ground pounders are the Anvil, but we're the Hammer!"
What: Wargame rules for Sci-Fi.
Scale: Tank and Mech Combat. 1 counter or mini equals 1 Tank or Mech.
Your Role: Players can command up to a company of Tanks or Mechs.
Playability: Designed for solo, same side and head-to-head play.
5150 TANKS AND MECHS TOTAL WAR can be played in a variety of ways:
• You can play as a Platoon Leader with a full Platoon.
• You can play as a Platoon Leader with less than a full Platoon.
• You can play large games with multiple Platoons – a Company.
• Designed to be played solo or cooperatively as well as head-to-head.
The bottom line is you can play it any way you want; with any minis or counters you like.
Inside you'll find:
• 120 color counters for Tanks and Mechs, plus 3 Battle Boards.
• Five lists to choose from.
• Two ways to play – traditional Tabletop and Battle Board.
• Track your Career as you Rise in Rank…if you're doing well.
• A minimal bookkeeping Campaign System that gives meaning to every game as the results of one will affect the outcome of the next.
Category: War Game, Dice, Scenario/Mission/Campaign