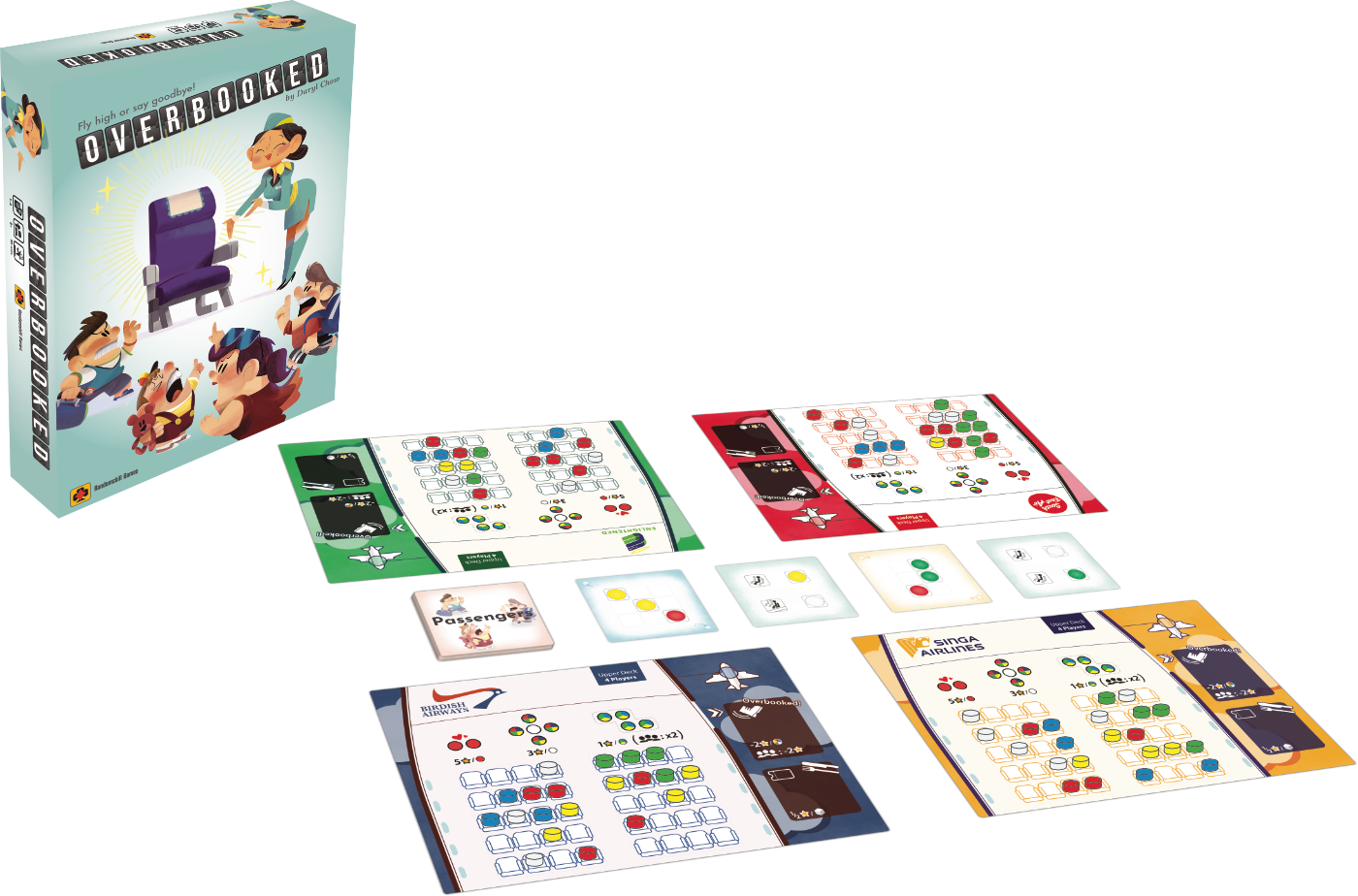 In this game, players are transported into a world of competitive airline seat managers in which everyone strives to be the most prestigious airline with the most satisfied customers. Seat too many passengers and the aircraft will have unhappy customers; seat too few passengers and lose precious points. Do you have what it takes to be the most prestigious airline?
Pick a card, arrange the passengers on your board, satisfy your passengers to score.
Less than a minute to learn the game.
Solo and advance variations.
Event cards which offers more scoring conditions.
Strive to be the best airline in the world.

155 Wooden discs
96 Passengers square cards
25 Voucher cubes
4 Player boards
1 Rulebook
WE DO NOT SELL TO EUROPE DUE TO LICENSING RIGHTS.